FeRFA (The Resin Flooring Association) is a resin laying industry association in the United Kingdom and Ireland which is the only one of its kind in the world. It has brought together flooring specialists, resin producers, manufacturers of machines and raw materials, coaching companies and even a specialist flooring business insurance provider for 50 years now. Dorfner is also a member through its longstanding partner Innoveo.
The FeRFA board, which is largely composed of flooring company representatives, since these form the backbone of the industry, meets at regular intervals for the so-called "FeRFA Council Meetings". All decisions and agreements with authorities are distributed to members and put online.
FeRFA helps
The organization offers members a wide range of events, training, help and services. A current example of the benefits that members enjoy is support during the corona pandemic: The FeRFA provides continuously updated location descriptions and recommends protective measures that are necessary and reasonable when laying seamless floors. All recommendations are closely coordinated with the UK authorities.
The annual meeting
The approximately 300 members meet once a year for the FeRFA annual meeting – the most recent one taking place on November 29, 2019. In addition to promoting young talent, these conferences focus on describing and giving awards for flooring projects. As in the past, Dorfner supported the award ceremony this year and gave awards for two projects.
This year, a trade fair was organized in advance of the annual conference. With its own stand at the fair, Dorfner introduced itself to the specialist audience and make contacts.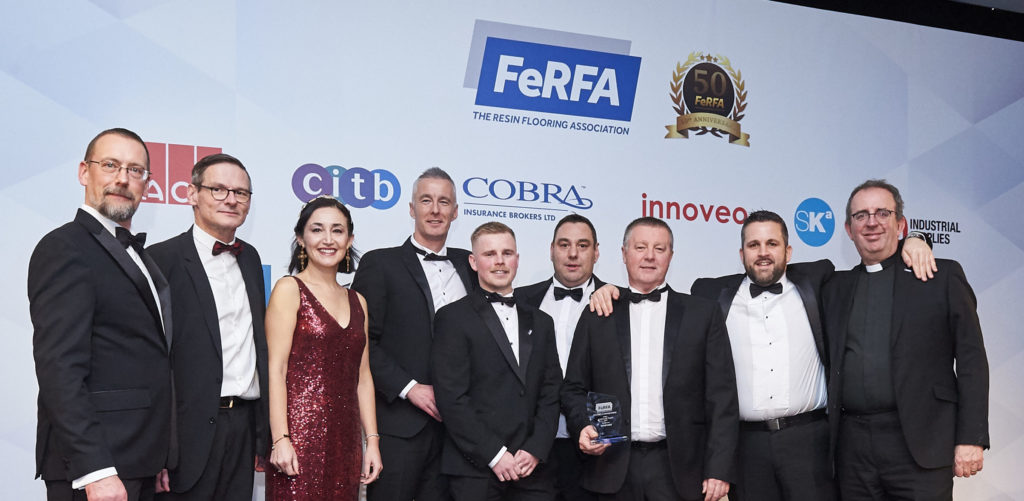 Further information on the FeRFA can be found at www.ferfa-org.uk
Harald Maul