In recent years, the demand for homogeneously mixed colored sand products has risen sharply. Dorfner has responded to this demand in Poland.
Dorfner customers in Poland rely heavily on ready-to-use fillers based on functionally coated colored sands and silanized quartz powder in the manufacture of kitchen sinks. A new mixing and bagging plant for sand and ultra-fine mixtures was built and put into operation at Dorfner Minerals Polska in Legnica at the beginning of 2022 to help us meet the needs of our customers and continue to grow at the same time.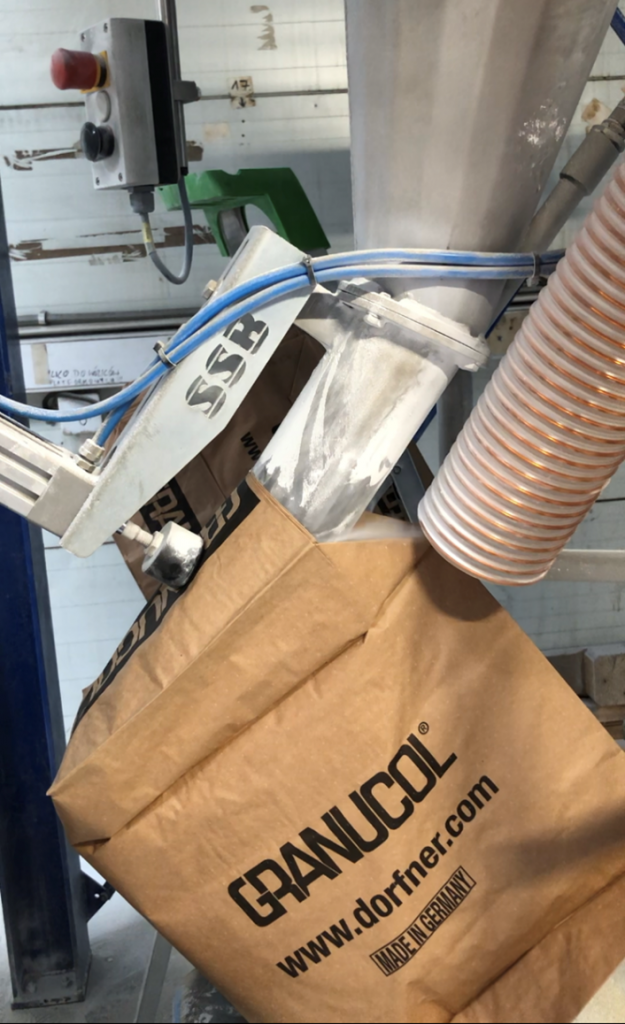 The modular system is able to flexibly, reliably and safely mix up to 4,000 tons of different mixtures for our Eastern European customers and bag them in paper sacks or big bags. The perfect formula for further growth in our Eastern neighbor.
Jochen Auber