The corona pandemic has changed the world: tried and trusted processes suddenly had to be put to the test and adapted at the beginning of the year – including at Dorfner.
Measures were taken early and consistently to protect employees, customers and partners. Fast, joint action ensured that Dorfner was able to provide its customers with reliable support even at the height of the crisis.
At the beginning of the pandemic, Dorfner coordinated and introduced a comprehensive action package focused on protecting people from being infected with the SARS-CoV-2 virus. External and internal contact avoidance, digital networking and decentralized working, consistent and comprehensive hygiene, personal protective equipment and clear, regular communication became elementary components of a Dorfner corona strategy, which continues to be extremely successful.
Quick action in all areas
For example, shifts in production were separated and restructured into fixed, unmixed teams. Personal shift handovers were suspended, meetings reorganized and held by telephone or video conference. Admission checks for symptoms of the illness were carried out at the factory gate and wearing mouth-nose covers was a mandatory requirement. Surface disinfection of vehicles, work equipment and workplaces used by several people are now a matter of course and are part of everyday life. Office work was largely relocated to home offices at an early stage. The IT department created the necessary infrastructure and networking for smooth transitions within a very short time: all the necessary devices were put into operation at home by employees. Working hours were also made more flexible and adapted to childcare requirements.
Continuity and adaptation
Continuous monitoring and regular updates by management and the works council are guiding Dorfner during this time. Measures are changed or introduced as required to meet the demands of the extraordinary, volatile situation. Especially now, in the advanced phase, in which the danger can be underestimated due to the absence of worst-case scenarios, continuous communication is the key to success.
Corona has changed our company and our way of working together. However, due to joint advance efforts, Dorfner was spared quarantine measures in the factory and was able to reliably supply customers with the usual high quality of products. You can find out what experiences our employees have had during this period in the following personal reports.
Daniel Halm – Head of ISG
Our colleagues have shown great understanding toward the measures that had to be taken to meet the challenges of the present time. It was certainly unusual to no longer have personal contact when changing shifts and to live with constant cleaning and disinfection. Of course, wearing a mask still takes some getting used to. The current situation shows me how important it is to exchange ideas. In production, personal distancing inevitably leads to difficulties in processes and handovers – but we have learned to deal with them as best we can. I think it is important now to remain consistent despite the easing that has occurred in everyday life in order to safeguard what we have achieved together at Dorfner.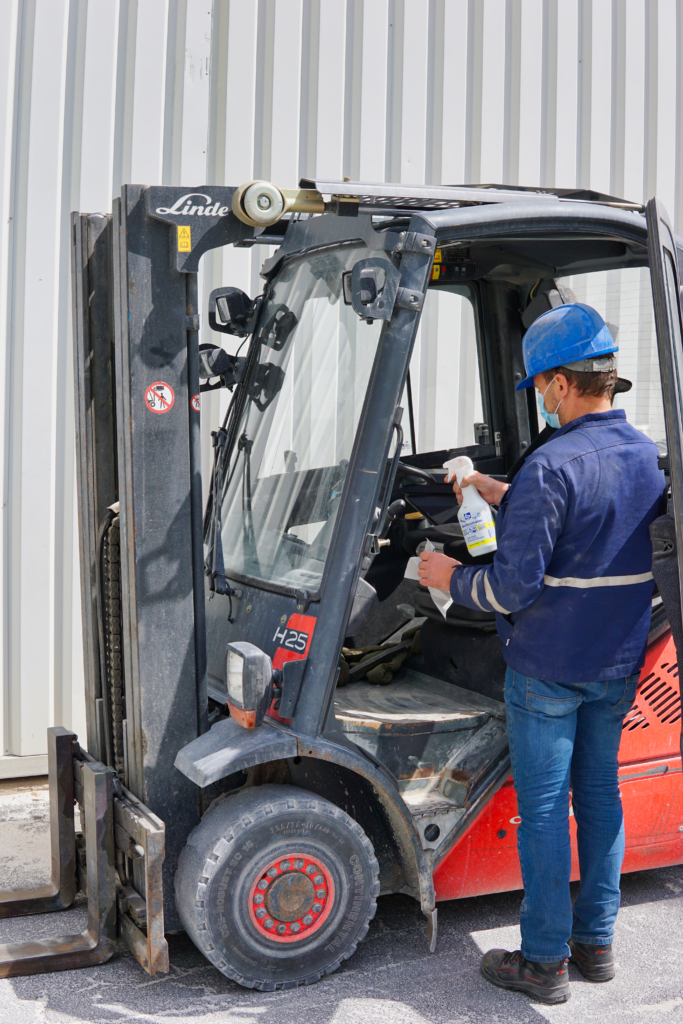 Kerstin Kemner – Head of Finance and Accounting
Of course, not being able to go into the office can cause problems at first. After all, we have never faced a situation like this. In our last "normal" team meeting, which was convened at short notice, we quickly discussed how we can make the switch to working from home and how processes can continue to run smoothly without any restrictions. Because we made the switch to a paperless office some years ago, the change was easy for me personally. Thanks to the ability to communicate via video, it almost feels like I'm sitting in my office in Hirschau.
Andrea Pollok – R&D and Marketing Assistant
I'll admit that I was a bit skeptical whether working from home would go smoothly. None of us could have prepared to do this for an extended period of time. Thanks to our IT department, the change was made quickly. Small start-up difficulties with video conference tools and document management functions were quickly overcome with the excellent explanatory videos from Dorfner's IT department. The initial battle for headphones between mother in the home office and children in home schooling was quickly resolved thanks to a new headset from the company. Overall, I find working from home to be quite practical, but like many others, I really miss my colleagues.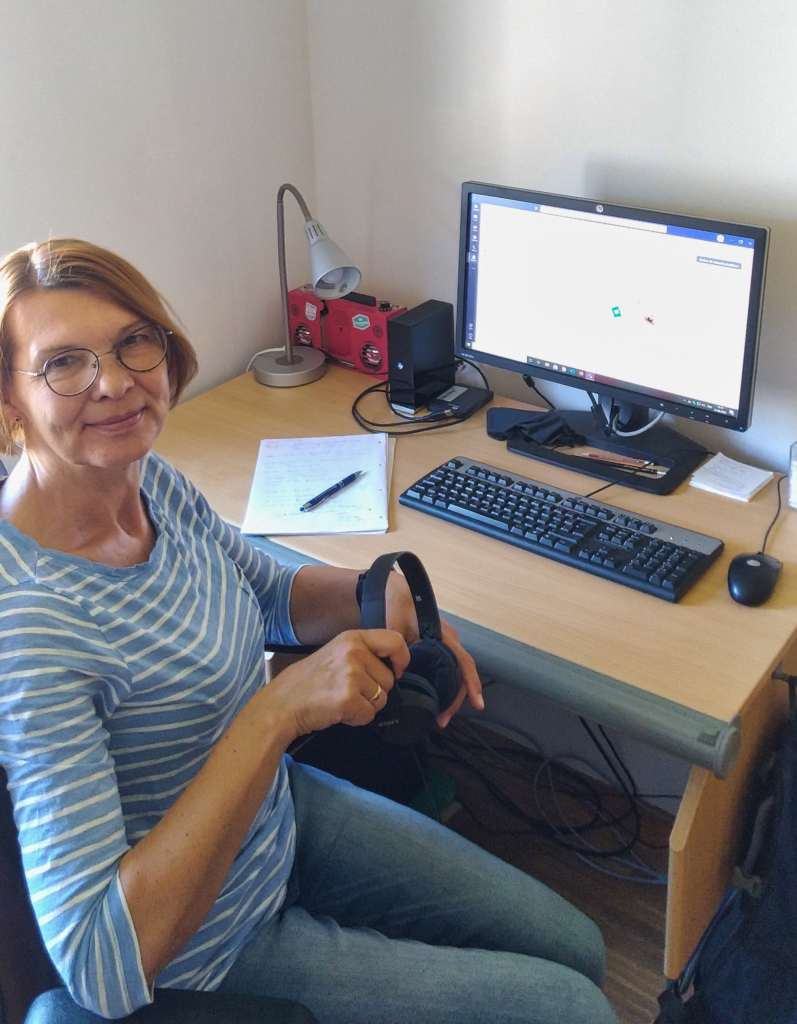 Ioannis Vartzas and Franziska Kiener – Transport + Logistics
It is surprising: working from home is a very good alternative to working in the office. As a transport department, we have noticed in the current pandemic that we are able to carry out all daily tasks from home without major restrictions. Nevertheless, working from home cannot replace working in Hirschau for me. I miss the social contacts and the real sense of togetherness. Factors that are crucial for well-being and also for cooperation – for example, avoiding misunderstanding just by looking someone in the face to read their emotions.
Kerstin Raab – Head of Production Planning
In supply chain management, the transition to working from home was extremely smooth. We "simply" built and connected our IT equipment from our home office. It was ready to go right away. Of course, our patient IT department was at our side at any time if anything was not working. There were no major problems for us. Of course, the home office has both advantages and disadvantages. I personally benefit from the calmness in my planning job. I can concentrate on my work all the time. The biggest downside is clearly the lack of personal contact, which is important for my well-being. Nevertheless, meetings and discussions via video conferencing, e-mail and telephone have gone surprisingly well. So today I can say that our department continues to function well and smoothly!
Harald Pfitzner – Head of IT/EDP
Thanks to new data cabling, we were able to offer our colleagues working from home all the options that they have in-house. Since numerous processes at Dorfner have been digitized for some time, existing processes did not have to be adapted. Useful, intuitively operated tools such as "Microsoft Teams" for meetings help us all to maintain personal contact – including our trainees, for whom close cooperation with trainers is essential. I am glad and proud that we as an IT department were able to make many things possible at such short notice and that we have received a great deal of positive feedback on the functionality of our solutions.
Christoph Brenneis